SharePoint Modern Sites Now Endorse Multilingual Content – A quick demo!
Microsoft has added a very interesting and much-needed feature for language translation for SharePoint Modern site users. If business users are given a one-page step-by-step guide to perform this on their own, the need for SharePoint developers is greatly reduced. This blog post will show you how to enable the setting and make it available across the site.
How to Enable Multiple Languages Step by Step
Go to Site Settings -> Under Site Administration select Language Settings
On clicking on Show advanced settings, you can choose from the languages you want to select. By default, all the languages are selected
Click on Hide advanced settings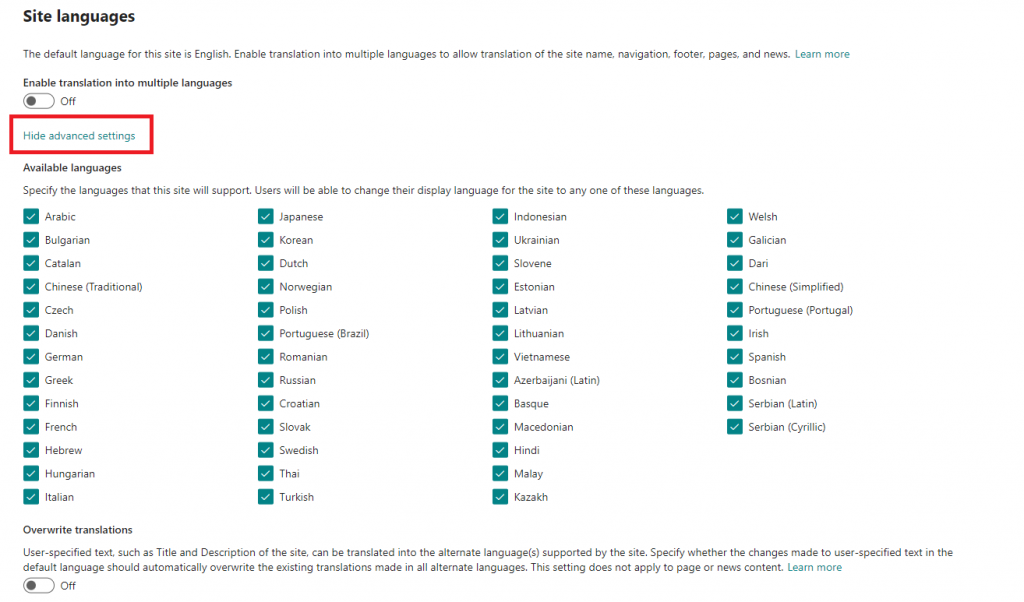 We must now enable the languages. The snapshot below contains a couple of example languages; you can pick the languages you would like to use.

Usability of Languages on Site Pages
After completing the steps below, the enabled languages are now available on each Site page you created.
After enabling the language setting feature, go to your Site Homepage and look for the changes listed below. It will look something like this,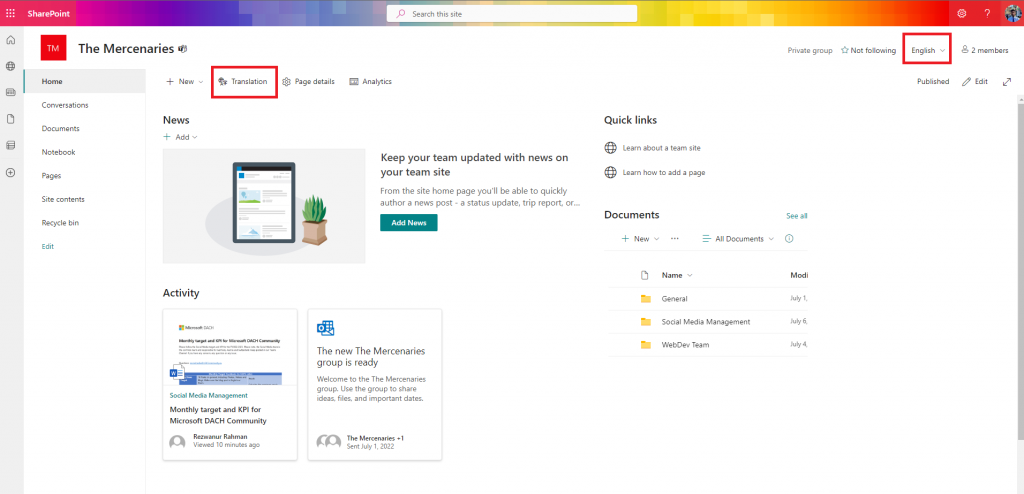 To change the language of this page, edit it and create the pages you want by clicking on translation.
After publishing the page, there is communication via email to the user-provided Translator while enabling the feature as below,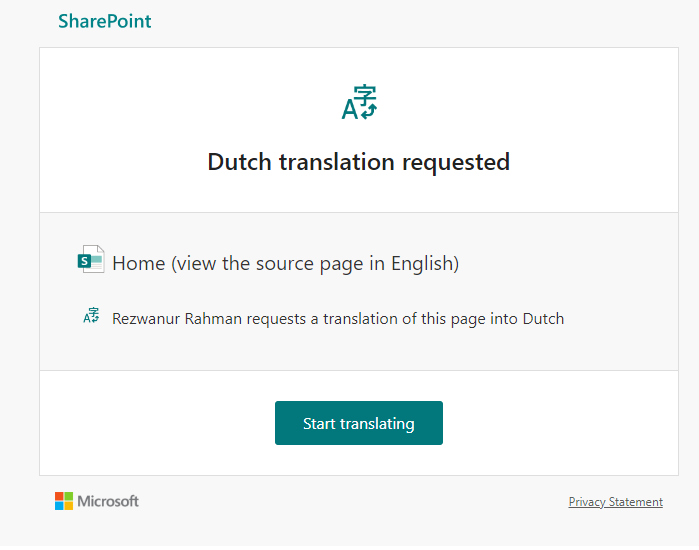 Multiple language translation on Site pages in SharePoint Modern sites is a fantastic feature. I hope users find it useful and put it to good use in your team collaborations!