It is usually pretty difficult to share the experience a HoloLens user is having with the rest of the people in the room. When Microsoft does their demos they usually use their SpectatorView rig, which is a DSLR camera with a special lens setup recording through an actual HoloLens headset.
For most purposes that is overkill, which is why Microsoft created SpectatorView (preview) which lets HoloLens users share their experience to iOS handsets on the same network.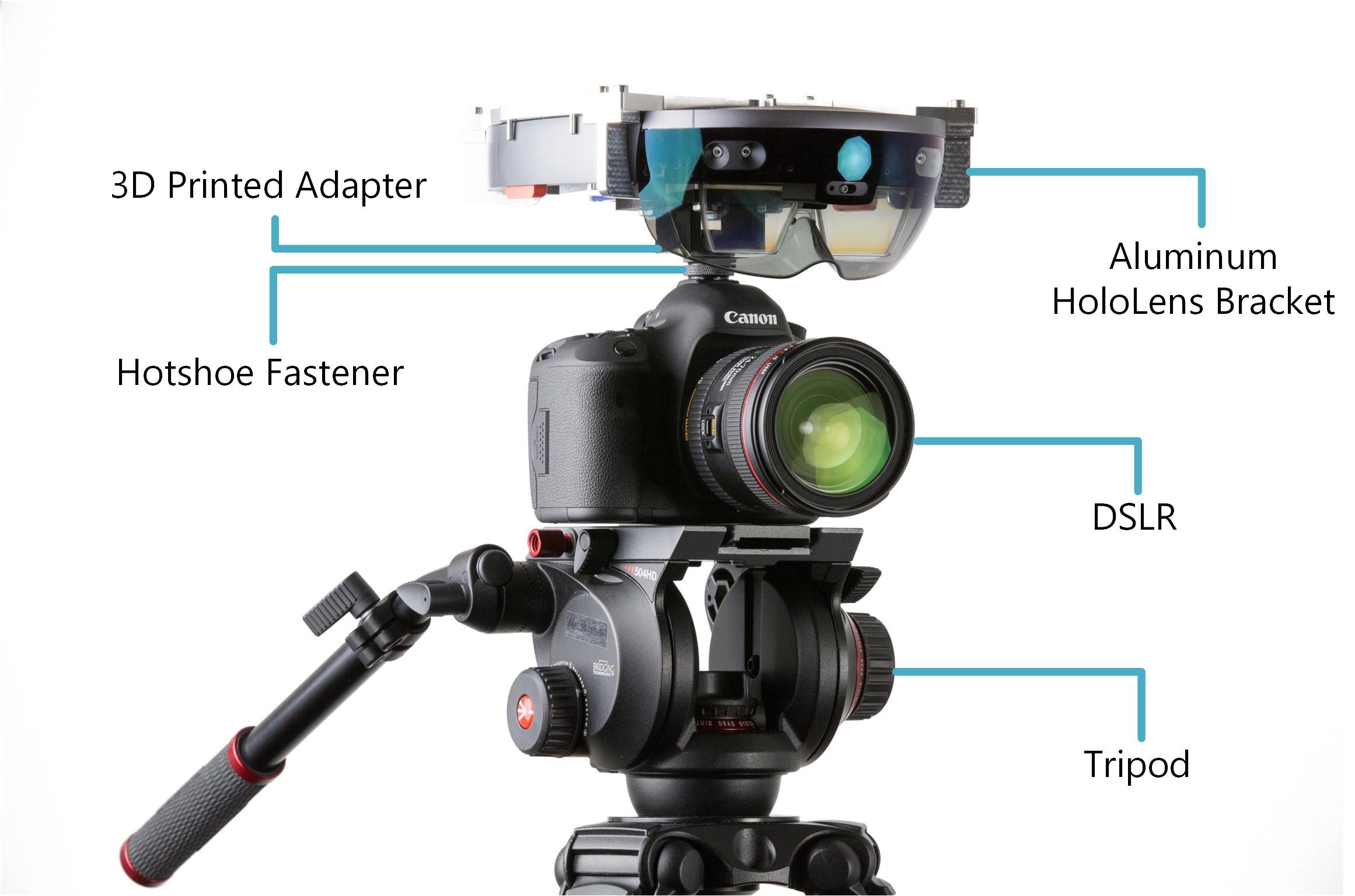 SpectatorView allows others to see on a 2D screen what a HoloLens user sees in their world. SpectatorView (Preview) is fast and affordable approach to recording holograms in HD. It also allows phone or iPad users to interact with the holograms and move easily around the room.
Use cases
Filming holograms in HD: Using SpectatorView (Preview), you can record a mixed reality experience using an iPhone. Record in full HD and apply anti-aliasing to holograms and even shadows. It is a cost-effective and quick way to capture video of holograms.
Live demos: Stream live mixed reality experiences to an Apple TV directly from your iPhone or iPad, lag-free!
Share the experience with guests: Let non-HoloLens users experience holograms directly from their phones or tablets.
Current features
Network auto-discovery for adding phones to the session.
Automatic session handling, so users are added to the correct session.
Spatial synchronization of Holograms, so everyone sees holograms in the exact same place.
iOS support (ARKit-enabled devices).
Multiple iOS guests.
Recording of video + holograms + ambient sound + hologram sound.
Share sheet so you can save video, email it, or share with other supporting apps.
Read more about implementing SpectatorView in your apps at Microsoft here.
Blog from: @mspoweruser