Microsoft is releasing a significant dashboard update for the Xbox One today.
The new October 2018 update for Xbox brings Microsoft's new diverse avatars, Dolby Vision support for Netflix, and an Alexa skill to control your console with an Echo device. After more than a year of testing, the new Xbox Live Avatars will begin appearing across the Xbox dashboard today.
The new avatars will appear on profiles, activity feed posts, friend blocks on the home screen, and elsewhere. They're fully customizable to be as diverse as possible, and there's even a new avatar store to purchase additional cosmetic items for the avatars. Xbox users can even keep their old avatar if they wish to do so.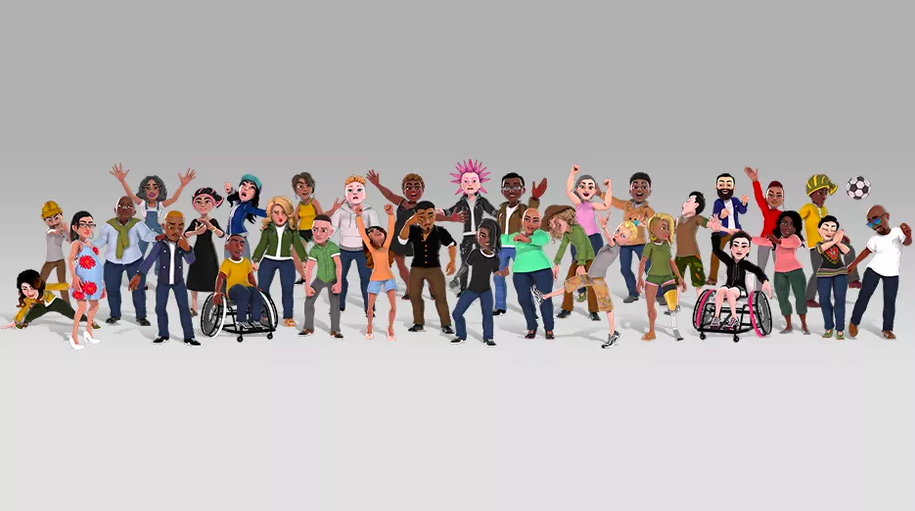 Microsoft's second big addition with this software update is a new Xbox skill for Cortana and Alexa. The skill will be available in the US today, allowing Xbox owners to use voice commands through an Alexa-enabled device to turn on their console, adjust volume, and even launch games. You'll be able to say "Alexa, launch Destiny 2" and it will automatically turn on your Xbox and launch the game.
This is the next step in Microsoft and Amazon's close partnership on digital assistants, and one that follows on from the ability to connect both Cortana and Alexa together. Amazon is also offering a free Echo Dot to anyone who buys an Xbox One S or Xbox One X in the coming days. The new features are similar to Microsoft's existing Kinect functionality, but they open the door to the millions of Xbox One owners that will have purchased the console before Microsoft unbundled Kinect and killed it off.
Microsoft is also adding Dolby Vision to the Xbox One today. It's limited to the Netflix app for now, but Microsoft promises more Dolby Vision apps will be supported in the coming months. Microsoft's consoles now join the Apple TV 4K and Google's Chromecast Ultra as the only streaming devices that currently support both Dolby Vision and Dolby Atmos.
The October Xbox One dashboard update is available immediately for all Xbox One, Xbox One S, and Xbox One X consoles.
Information by: The Verge